Born at his family's home in Oakland, California, on January 19, 1909, Harry was the third child of Yianni and Marigo.  Absolutely no details about his early childhood have ever been shared or given to succeeding generations.
This is the only photograph of his earliest years.  His sister, Lula, stands at Harry's left; his brother Gus is on his right.
1916 grape festival in Albany, California.  Standing in front of their mother (left to right) Gus, Harry, Alice, baby Angie, Florence and Lula.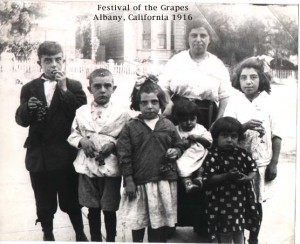 1917  Harry's automobile drawing – 8 years old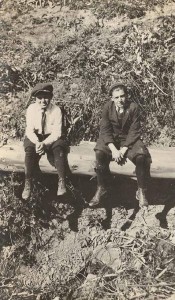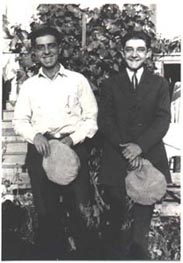 1920 to 1937 Harry's bachelor days.  He graduated from McClymonds High School in Oakland in 1928.